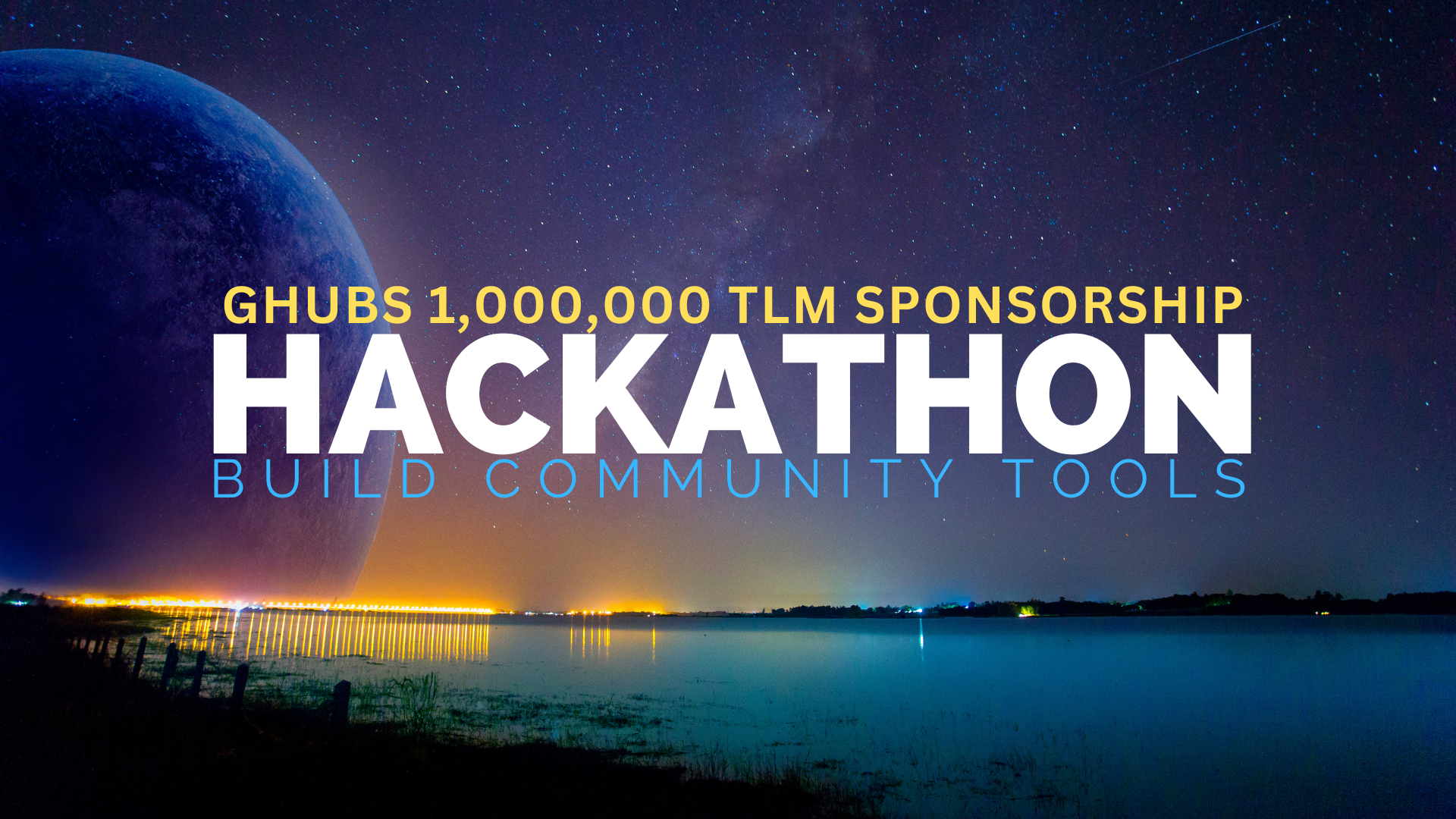 The Galactic Hub team is hosting an Hackathon with up to 1,000,000 TLM available for ideas and developers. The focus of the Hackathon is to embrace ideas that expand on the existing APIs, contracts or other ways that benefit the Alien Worlds ecosystem.
They are looking for: - Explore ways to expand the functionality of our existing APIs. - Enhance Alien Worlds' smart contracts with extensibility features. - Generate innovative ideas for leveraging existing APIs to benefit the Alien Worlds ecosystem.
To participate - The process
You are encouraged to provide a presentation of your idea, but it's not mandatory. If you want, it can be a pre-recorded video that they can showcase. Anyone who want to join, needs to fill out this form. - Online form: https://forms.gle/W6dPUdwhtu9TcMaW9
You can read more about the details of the submission in that form, and in their article: https://alienworlds.io/blogs/api-track-unconference/
They have a 10 working days evaluation period after submition, and is done by the Dacoco team. I would assume that if you put together a good presentation, and can showcase your idea well in text (submission form) or video, you have a higher chance of being accepted.
Ideas to build
The Announcement article of the Hackathon has a link to https://alienworlds.io/blogs/-api-introduction/. That page describes more what they are after, and is looking for. I would guess that it doesn't have to fit what is outlined on that page, but that it's a great place to start.
They present the current APIs, that can be utilized to build a tool or product for the community. Plus a few bullet points on API Endpoints that they think could be improved, or are missing. Some of these missing features are "Push notifications", "MSIG DAO Proposal Endpoint", "Referendum API", "Extended Proposals API", "Teleport API" and more.
Personally, If I find time, I will submit one of the things I'm working on. Hope to see you submitting an idea as well.